Skip to Content
Summer Is a Great Time for Invisalign Aligners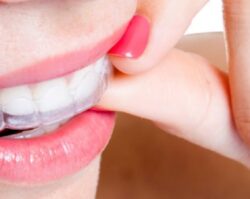 If your teenager is self-conscious about a crooked smile, you may have considered orthodontics. But they may resist the idea, because they're even more concerned about wearing braces. Thank goodness there's an alternative that will give them straight teeth without metal wires and brackets! Invisalign aligners offer many advantages, and summer is a great time to get their treatment started.
Invisalign uses a series of clear plastic aligners to straighten teeth. Your teen will wear each aligner for about two weeks, then move to the next one in the series.
To see if Invisalign is right for your teen, call 972-380-8105 to schedule a consultation. Invisalign consultations are free! If you are worried about paying for their treatment, ask about our price matching policy.
Your Teen Will Appreciate the Benefits of Invisalign Aligners
If your teen is still worried about orthodontics, you may want to talk to them about some of the benefits of Invisalign. Both teens and adults like it because it's an easier, faster, and more comfortable alternative to conventional braces.
Specifically:
Though individual treatment times will vary, on average it takes just 12 months.
Since they can remove aligners for meals, they'll be able to eat whatever they want, even treats like popcorn, with no worries about food getting caught in braces.
They can also remove Invisalign aligners for special occasions.
It's also easy to brush and floss teeth, with no special tools needed, since they can pop the aligners out for oral hygiene.
They likely won't experience any discoloration on teeth following treatment, a common side effect of braces.
It can be tough to remove all of the food debris and plaque from crooked teeth. So once their treatment is complete, not only will their teeth look terrific, they'll find it easier to take care of them. A better aligned bite will also help prevent issues with premature wear and tear on teeth. Plus, they'll smile more freely and confidently. That's especially important at this stage of your teen's life, when they're meeting lots of new people and trying out new activities.
Invisalign Requires Less Time & Hassle Than Braces
Unlike metal braces, it's a snap to get Invisalign aligners. Dr. Barfield will take impressions of your teen's teeth and other information and use 3D software to create their treatment plan. He'll even be able to share a digital image of what their smile will look like when Invisalign treatment is complete. The information is sent to a special lab where it's used to manufacture their aligners.
When the aligners arrive, Dr. Barfield will show your teen how to insert and remove them, check the fit of the first one, and review their treatment plan with them. With no need to apply brackets and wires to teeth, the process won't take long. Followup visits to check progress are only needed every four to six weeks.
Summer Is a Great Time to Begin Invisalign Treatment
Our office opens at 7 a.m. and stays open until 6 p.m. three days a week. Unlike many dentists, we also offer Friday and Saturday hours. So it's always pretty easy to work around a busy teenager's schedule. It's especially easy in summer, though, when they aren't in school.
Most people find it far easier to adjust to Invisalign when compared to metal braces. Still, the aligners may be a bit uncomfortable at first, and they will affect how your teen speaks until they get used to them. They'll feel less self-conscious about the adjustment period if they aren't in school.
Tips for Adjusting to Invisalign Aligners
As mentioned, Invisalign aligners are generally more comfortable than braces. Still, your teen can use some strategies to minimize any discomfort:
Discomfort tends to be greatest when switching to a new aligner. Do it before bed so you'll sleep through it. Over-the-counter pain relievers can also be helpful.
If the edges of aligners are bothering you, talk to Dr. Barfield. They may need to be corrected. In the meantime, you can apply dental wax to the edges to ease tenderness.
You may also notice an excess of saliva during the night while getting used to Invisalign aligners. Try sleeping on your back and/or propping your head up a bit higher than usual until you adjust.
It's Important to Keep Invisalign Aligners Clean
To keep your aligners clean and in good shape, your teen should:
Drink only clear liquids like water while wearing them; anything else can stain.
Clean aligners every day with soap and water. Stick to warm water, as very hot water can warp aligners.
Avoid using abrasive toothpaste on aligners, as it can scratch them. Scratches can dull the surface, making them more noticeable. A scratched aligner also makes it easier for bacteria to collect.
At least once a week, do a deep clean. We like M3 Naturals Retainer and Denture Cleaner Tablets. A 10-minute soak in warm water will get your aligners clean and odor-free. Tablets are individually wrapped, so they're easy to transport.
Always carry a case, where you can stow aligners when eating.
Brush and floss after every meal. If that's not possible, at least rinse your mouth out with water or mouthwash.
If you'd like to talk to us about Invisalign treatment, call 1st in Smiles at 972-380-8105 Remember, Invisalign consultations are free! You may also be interested in Invisalign aligners for yourself. They work great for adults who never received orthodontic treatment or for adults who wore braces years ago but whose teeth have moved out of proper alignment.