Skip to Content
Should You Get Professional Teeth Whitening? (Quiz)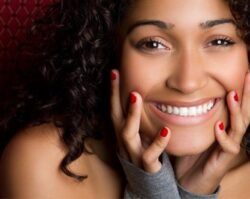 Professional teeth whitening is one of the easiest and most affordable cosmetic dental treatments we offer in our Plano, TX dentist office.
Our staff will apply a whitening treatment in our office, and you can relax while it works. Or we'll give you customized whitening trays and professional-strength gel you can use at home. Either way, you'll end up with a dazzling smile!
To find out if you're a good candidate, take our quiz. Then call us at 972-380-8105 to book an appointment. It's important to be in good oral health before using professional teeth whitening, so Dr. Rick Barfield will want to examine you first. And he'll take impressions of your teeth for your custom whitening trays if necessary.