Skip to Content
See How Cindy Improved Her Smile With Metal-Free Crowns [Video]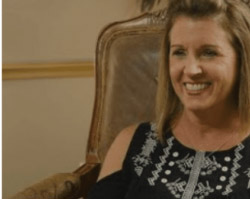 If you saw our infographic last week, you've might have noted that we offer porcelain crowns. These metal-free crowns are a tried-and-true way to handle many dental problems, like:
Discomfort or pain when eating
Stained teeth
Cracked, chipped, or broken teeth
Decayed teeth
Teeth treated by root canal therapy
Missing teeth (when attached to implants)
Because our dental crowns contain no metal, our patients don't have to fix a problem just to acquire another problem – metal-looking teeth! Instead, they can feel confident their teeth are not only protected from future issues but also look their best.
Visit Dr. Barfield at 1st In Smiles to see how he can restore your smile with metal-free crowns in Plano, TX. Call 972-380-8105 or contact us online to request your appointment. Then be sure to watch this short video to hear our patient Cindy talk about her smile transformation.