Skip to Content
Love Your Smile Again With Cosmetic Dental Care [Infographic]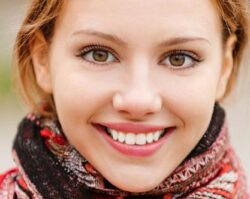 Valentine's Day is one of those holidays that some of us look forward to and some of us don't. No matter which camp you fall into, it's a common time for us to consider how we appear to the special people in our lives. If you have Valentine's plans with your significant other, chances are you'll dress to impress more than usual. If you don't have plans, perhaps you would like to make a change in your appearance and your confidence. In either case, cosmetic dental care can add a sophisticated touch to your appearance – or even completely transform it!
See our infographic below for ideas to get a more attractive smile. Like many of our patients, you may find that it's the only thing holding you back from a more confident you. We've even had patients tell us they asked out that special someone after their cosmetic dental care! Others said their partners loved their new look.
To request your consultation with our Plano cosmetic dentist, Dr. Barfield, call 1st In Smiles at 972-380-8105 or contact us online.