Skip to Content
Start Smiling More With Dental Crowns (Video)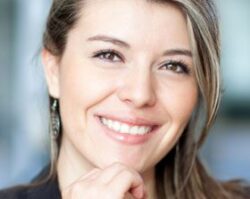 Are you hiding your smile because of dental problems like chipped, cracked, or discolored teeth? We can help! Like many of our patients at 1st in Smiles, you can start smiling more with dental crowns.
Crowns are one of our most versatile restorations. Watch Cindi, one of our patients, explain in this video how she is "not self-conscious about a big smile anymore" after having crowns added to her front teeth. She appreciates how her custom-made crowns look completely natural.
Dr. Barfield updated old dental crowns for Cindy, another of our patients. In her video, she explains that she "never liked smiling" for many years due to the appearance of her crowns. Since she got her new restorations, that has changed. "All I do is walk around and smile now."
If you want to start smiling more with dental crowns, call 1st in Smiles at 972-380-8105.