Skip to Content
Is Gum Disease Threatening My Smile?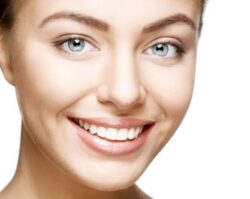 February is Gum Disease Awareness Month, so we want to raise awareness about this sneaky infection so it won't put your smile at risk.
Along with your routine dental cleanings, your home oral hygiene regimen is an important part of preventing gum disease.
It also helps to know the common signs and symptoms so that you can reach out to us for help. The sooner we catch gum disease, the better your chance of reversing it.
So let's start with this quiz to help you evaluate your current gum health.
If you're experiencing any visible problems or pain inside your mouth, call 1st in Smiles today at 972-380-8105 or contact us online to request an appointment in Plano, TX.