Skip to Content
Improve Your Smile With Cosmetic Dentistry in Plano, TX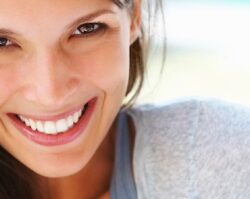 Thanks for visiting the 1st In Smiles blog!
Are you…
…ashamed of your teeth?
…eager to boost the appearance of your smile?
…searching for a cosmetic dentist in Plano, TX who can get the job done?
Then you are in luck! Just schedule your cosmetic dentistry consultation, and we'll put the wheels in motion. At that point we'll figure out what makes the most sense for your current needs and budget. Until then, here are a few of our great smile solutions to consider:
Professional Teeth Whitening
Your teeth will darken with age. And your daily habits (coffee, wine, chocolate, etc.) will leave their mark eventually. None of that will be pretty. In fact, yellow or discolored teeth can be downright embarrassing.
Luckily, at 1st In Smiles, we can quickly provide stunning results for you with a professional teeth whitening treatment. Just remember to never trust your smile to an over-the-counter DIY solution! These seldom work the way they should and they may well damage your gums. Your dentist does it better, when it comes to whitening.
Around here, it actually only takes about an hour to get a brighter, whiter smile. With our in-office Opalescence Boost advanced teeth whitening system, we'll include take-home trays so that you can keep your smile white even after you leave our office. We also offer at-home Opalescence kits to whiten your teeth around your own schedule.
Invisalign Clear Braces
We like to joke that braces aren't just for kids. And even if your teen years are a hazy memory of good times and bad decisions, you haven't missed your window of opportunity to improve your crooked, crowded smile! In mere months, Invisalign can straighten your teeth without anyone noticing, and without the hassle of wearing uncomfortable metal braces for years. How nice is that?!
Gum Reshaping
We know it can get to you, but you don't have to let your smile get you down any longer. If your gums give you a "gummy smile" because your teeth appear too large, too small, too long, or too short, gum reshaping can even out your gum line and give you a straighter looking smile. This is also a common procedure we use to improve the appearance of your gums after we've treated you for gum disease.
Tooth Recontouring
We have found that there's always room for improvement since few of us were blessed with perfect teeth. If you have one or more teeth that are oddly shaped, slightly chipped, or different sizes and lengths this could be a good solution for you. Perhaps you have pits in your enamel or pointy canines that are making your smile less than perfect. If so, you may also benefit from teeth recontouring, or teeth reshaping.
For this simple, minimally invasive procedure, we use a small sanding device to carefully reshape your teeth, making their appearance more uniform.
Dental Veneers
This treatment is known as the great cover-up as it can quickly can hide years of damage. Is your goal to hide imperfections and get a perfect smile that will never fade? Then veneers may be right for you. We have taken advantage of today's advanced dental technology to also bring you Lumineer veneers. These incredibly thin, lifelike veneers have the benefit of preserving more of your tooth than traditional veneers, and they usually take only one visit to place on your teeth. Pretty cool, right?
Take the Next Step Towards a Better Smile!
These are just a few of our many great options for improving the health and appearance of your smile. You know you deserve it, so what is holding you back?
If you are ready to makeover your smile, get in-touch today for more information on our cosmetic dentistry procedures. You can contact us online or call our Plano, TX office at 972-380-8105.
We can't wait to see you smile again!