Skip to Content
How Your Diet Affects Your Smile [Video]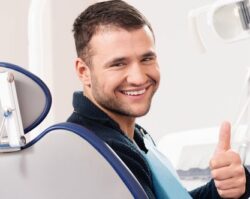 You probably already know that eating too much sugar can lead to dental health complications. But did you know that your food choices beyond sugar can affect your oral health as well?
Check out this video from the American Dental Association to find out how your diet affects your dental health! Then, partner with the experts at 1st In Smiles to prevent tooth decay and help you achieve a smile that's both beautiful and healthy!
Call our Plano, TX office at 972-380-8105 to schedule an appointment.