Skip to Content
Feel Comfortable at Your Friendly Plano, TX Dentist Office! [Video]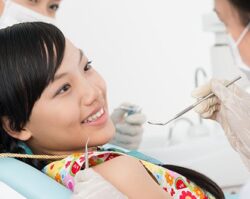 With so many millions of people suffering from dental anxiety, our team at 1st In Smiles knows how important it is to make sure patients feel as comfortable as possible during their appointments with us.
That's one of the things Jessie appreciates most about visiting Dr. Barfield.
Hear him talk about our friendly Plano, TX dentist and staff and how we're able to make him feel completely at ease about dental care!
For a dentist who treats you like a part of the family, call 1st In Smiles in Plano, TX today at 972-380-8105 or contact us online to request an appointment.