Skip to Content
Dental Veneers: The Great Cosmetic Cover Up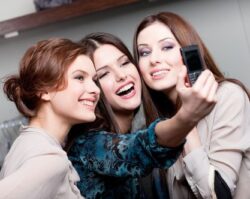 Welcome to another edition of the 1st In Smiles oral health blog! Thanks for stopping by. What brings you to our virtual home today?
Are you…
…annoyed with the appearance of your teeth?
…too embarrassed to flash your smile?
…looking for a cosmetic dentist in Plano, TX who can quickly fix your problems?
Great! It just so happens that our mission is to make it possible for you to smile with confidence. Our only goal is your satisfaction and seeing how we can best move forward to give you the healthiest, most beautiful smile around!
As far as cosmetic dental solutions go, we've got you covered, no matter what kind of issues you are looking to address. You'll be happy to know that we have an extremely versatile treatment in the form of dental veneers.
Refurbish Your Smile With Dental Veneers
So, what's the deal with dental veneers? Veneers are probably the only long-term fix that can make your teeth appear to be essentially flawless. Our conventional veneers are highly durable shells that get applied to the front of your existing teeth. They can be made out of different materials including porcelain, which is what we use, and they provide a realistic, tooth-colored look that will give you a stunning new smile.
But what if you need a lot of help? Trust us, we've seen it all.
Even if your teeth have been rode hard and put away wet, there's no need to despair! Whether your teeth have been severely damaged or simply exhibit a few minor imperfections, a porcelain veneer will make it look fresh and new. It's crazy how much they can hide. The cool thing for you is that veneers make it real easy for you to transform your bothersome teeth into something worth loving. It will be a pleasant and painless experience, we promise.
But wait, there's more! At 1st In Smiles, we offer both traditional veneers as well as Lumineers.
As with dental veneers, Lumineers will take just two office visits for you to achieve your gorgeous new smile. Here's how it works: First, you'll come in for Dr. Barfield to make a custom mold of your teeth and send it off to the Lumineers lab, where they will create your custom-fitted Lumineers. Dr. Barfield will match the color of your Lumineers to your other teeth, or you can choose how white you want them to be if they're covering a large area.
At your subsequent appointment, Dr. Barfield will make sure your custom-built Lumineers are the right color and fit for your mouth. Then he'll bond the thin Lumineers onto the surface of your teeth.
Unlike traditional veneers, Lumineers are so thin that they usually require no removal of your tooth enamel. That is an added perk.
After only about one hour, you'll be able to walk out of here with plenty to smile about! And if you care for them properly, your Lumineers can provide decades of dental delight.
Why not learn more and get started?
Take the Next Step!
We hope you have been inspired by today's blog post to get a better smile!
1st In Smiles is a full-service, state-of-the-art dental practice in Plano, TX. We are conveniently located off the George Bush Turnpike and the Dallas North Tollway.
No matter what your smile goal is, we will work with you to achieve it in the most convenient, painless, and affordable way – without sacrificing quality.
If you are ready to have your smile reimagined with dental veneers or Lumineers, contact us now to schedule your appointment!