Skip to Content
Dental Implant Dentures Offer Big Benefits (Infographic)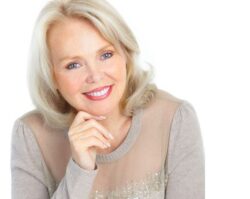 While dentures are a reliable way to replace teeth, they do require you to make some lifestyle changes. You may need to alter your diet and/or your oral hygiene routine, for example. If you'd rather not worry about your replacement teeth, dental implant dentures may be for you.
One of the biggest dental implant dentures benefits is the minimal impact they make on your lifestyle. If you want to know more about the benefits of dental implant dentures, check out our infographic. Then call 1st in Smiles at 972-380-8105 to schedule a consultation with Dr. Rick Barfield in Plano, TX.
He can determine whether you're a good candidate for dental implant dentures and explain all of your options. If you're interested in getting them, we work with a periodontist partner for your implant placement, then Dr. Barfield secures dentures to your implants.