Skip to Content
Alleviate Jaw Pain With a Custom Night Guard [Video]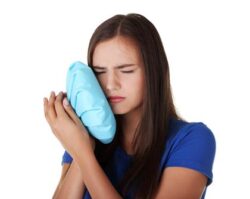 When Kandace was in college, the stress of classes caused her to clench her jaw at night. It made it difficult for her to open her mouth, and it became uncomfortable to talk and eat.
So, she talked with Dr. Barfield about her issues, and they helped her find a solution for her jaw discomfort.
"They molded a night guard for me," Kandace said. "I still use it to this day, and I have had no issues since I've been using that. It's been kind of a life-saver."
Watch this video to learn more. Then, find out how 1st In Smiles in Plano, TX can ease your dental pain! Call us at 972-380-8105 to schedule an appointment.