Skip to Content
6 Tips for Healthy Teeth This Summer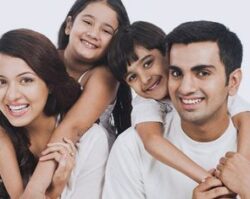 Keeping your body healthy is easy in the summer, due to the fact that most of us are more active. But what about your teeth? Some of the things that are good for the rest of you are potentially harmful for your smile.
Read our tips for healthy teeth, then let us know if you have any questions or need to schedule an appointment with Dr. Rick Barfield. Call 1st in Smiles at 972-380-8105.
Protect Your Smile With a Custom Mouthguard
Any family members who play sports should wear a mouthguard to protect their teeth from athletic injuries. According to the American Dental Assocation, an athlete without a mouthguard is 60 times more likely to experience damage to their smile than an athlete who wears one. Avoid becoming a painful statistic by letting Dr. Barfield fit you for a custom mouthguard.
Most store-bought mouthguards requires a frustrating "boil-and-bite" process to adjust the fit – and still don't fit as well as a custom-made mouthguard. We use impressions of your teeth and other measurements to ensure a perfect fit. With a great fit, you're more likely to wear your mouthguard consistently.
Get Assessed for Sleep Apnea
Whether you're on a camping trip or a cruise, summer is a time when you may find yourselves in closer proximity to friends or family during the night. If your snoring is the subject of jokes – or worse, irritation – call us to make an appointment to get evaluated for sleep apnea. If you have apnea, you're not only keeping others awake, you're putting your own health at risk. Many studies have connected apnea to serious conditions such as high blood pressure, diabetes, and stroke.
We work with a sleep specialist to arrange a sleep test. The specialist will review the results and may prescribe an oral appliance you wear while sleeping or a CPAP machine. Both work by keeping your airway clear as you sleep. However, many people find an appliance more comfortable and less disruptive than a CPAP.
Choose Your Snacks Wisely for Healthy Teeth
Most of us snack more in the summer. Maintain healthy teeth by making smart snack choices. Our recommendations:
Cheese and Other Dairy Products – Cheese sticks, yogurts, and similar snacks contain calcium, phosphorus and casein, all of which make tooth enamel stronger. They also help neutralize harmful acids in your mouth.
Nuts – Many nuts are also packed with calcium and phosphorus. Chewing nuts also encourages the flow of saliva, a natural cavity fighter. Nuts are a much better choice than chips, which contain starches that your body quickly converts to sugar.
Fruits and Veggies – These foods are an easy and tasty way to stay hydrated, which is especially important in high temperatures. Look for foods that are also high in fiber like carrots, celery, and apples. They help remove particles of other foods, almost like a natural toothbrush!
Choose Your Beverages Wisely Too
It's hard to have healthy teeth if you drink a lot of soda, because of its high concentration of sugar and acids. Even sugar-free diet sodas are high in acid, which eats away at tooth enamel. Yet you also need to watch your family's consumption of drinks like juices and sports drinks. While they may seem healthier, they are typically filled with sugar. Read their labels and adjust your consumption accordingly. Lemonade contains lots of acid and sugar too. Your most frequent choices should be water and lowfat milk.
Keep Your Pool at a Healthy PH
If you spend a lot of time in the pool, you may find it dries out your hair and skin. It can damage your teeth too. Chlorine and other chemicals in pool water make it highly acidic. Acid is the enemy of healthy teeth; it can erode tooth enamel, making you more susceptible to cavities. It also dries out your mouth, which creates an environment friendly to decay.
Adjusting the chlorine level in your pool will help. We recommend a pH level of about 7.5. Another good habit for healthy teeth is rinsing your mouth out with water when leaving the pool. Keep plenty of water nearby so it's easy to do.
Don't Miss Dental Exams
With a calendar full of vacations, camps and other activities, you may be tempted to delay your family's dental checkups. Don't do it! Scheduling exams almost always gets more difficult when school starts. During exams, we also clean your family's teeth to help prevent cavities. Our dentist may also suggest preventive treatments like dental sealants and/or fluoride for some family members.
For healthy teeth in the summer – or any time – call 1st in Smiles at 972-380-8105.