Skip to Content
5 Ways to Save Money on Dental Care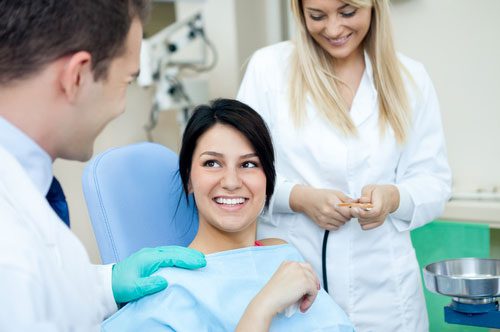 At 1st in Smiles, it's important to us to not only provide outstanding care for your family's smiles but also to make it as affordable as possible. Check out five ways to save money on dental care at our Plano, TX office:
Free Second Opinions – If you've spoken to another dentist about a problem you want to fix and you aren't comfortable with the options they gave you, visit our office for a free consultation. We'll even include X-rays if needed. That way you don't have to spend money upfront to learn more about your possible solutions.
Credits for Referrals – We think word-of-mouth is the best advertising! So we reward you for referring friends and family to our office, with a $50 credit you can use toward treatment. The patient you referred gets a credit too!
Price Matching – Ask our team members about our price-matching policy, which can save you money on treatment.
Free Whitening for Life – Whitening is a popular service – and understandably so as everyone wants a bright smile. We'll provide you with free take-home whitening trays. Then you'll receive a supply of professional whitening gel at every six-month exam.
In-House Financing – We never want you to avoid a needed procedure because of concerns over cost. With our in-house financing, you can pay 50 percent upfront and then pay the remaining balance over the next three months. Our team can let you know if you qualify.
If you have questions or need to make an appointment, call us today at 972-380-8105.