Skip to Content
5 Ways to Love Your Smile This Valentine's Day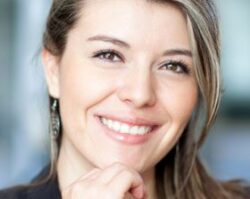 Valentine's Day is right around the corner, and if you're still figuring out the best way to celebrate, we have a proposal: Take a little time this Feb. 14 to love your smile! After all, it's the only one you've got, and it's useful in so many ways — from helping you make strong first impressions to helping you enjoy all your favorite foods.
If your smile is in need of a little tender loving care this Valentine's Day, call the compassionate team at 1st In Smiles. From routine cleanings to smile makeovers, we can help you fall in love with your smile again.
Dr. Barfield has been providing high-quality dental care in the Plano, TX area for more than 30 years! His extensive expertise in cosmetic, restorative, and general dentistry services makes 1st In Smiles the ideal place to come for all your dental needs. You'll love the convenience as much as you love the quality of our care.
Read on for five ways — big and small — you can treat yourself this Valentine's Day. Then, call us at 972-380-8105 to schedule an appointment.
1. Commit to Routine Checkups and Cleanings.
Few things are better than that just-been-to-the-dentist feeling of smooth, shiny teeth. Not only are regular visits to the dentist great for keeping your smile healthy; they're great for removing plaque and tartar that dull your otherwise pearly whites.
The American Dental Association recommends scheduling a routine appointment once every six months, although the frequency may increase if you're particularly susceptible to tooth decay or gum disease.
At 1st In Smiles, your first dental checkup with us involves a comprehensive exam and cleaning using state-of-the-art technology. We'll get you acquainted with our office and our friendly team, and we'll talk without about any concerns or goals you have regarding your dental health. This allows us to provide excellent personalized care that fits your unique situation.
2. Reveal a Brilliantly White Smile.
Red wine can add a nice romantic touch to dinner, but frequent consumption stains your teeth and dulls your smile. The same goes for other problematic foods and drinks, like berries, coffee, and tea. Luckily, 1st In Smiles can remove years of stains fast with professional in-office and at-home teeth whitening treatments.
Both options are safer and more effective than the over-the-counter gels and strips you'll find at the drugstore! In fact, our in-office treatments allow you to achieve the whitest possible shade in as little as an hour. Then, maintain your beautiful results with at-home whitening trays that are custom-made for your mouth — or use the at-home trays on their own as an alternative to drugstore whitening kits.
Either way, teeth whitening is one of the most cost-effective ways to enhance your appearance, according to the American Academy of Cosmetic Dentistry.
3. Complete Your Smile.
It's difficult to enjoy a romantic steak dinner if you're missing teeth. Not only is chewing difficult, but having gaps in your smile takes a toll on your self-esteem. You might be more likely to cover your smile when you laugh or avoid showing your teeth altogether.
Replacing your missing teeth can instantly improve your oral health and boost your confidence. Not only will you have a beautiful, complete set of teeth, but it will also prevent some of the negative consequences that come from having smile gaps, such as shifting teeth or deterioration of the jawbone.
At 1st In Smiles, we often recommend replacing teeth with the aid of dental implants. Dental implants allow you to replace the roots of missing teeth in addition to the part that's visible above (or below) the gumline. The result is a prosthetic that's incredibly lifelike; the artificial tooth root is held securely in place by your jawbone, in the same way a natural tooth would be!
4. Straighten Your Smile Comfortably and Discreetly.
What's stopping you from seeking a straighter smile? If you're worried about the social awkwardness of having metal braces as an adult, we have a solution for you: Invisalign®! It's one of the most popular ways to correct dental misalignment because it uses a series of plastic aligners that are virtually invisible and easily removable.
This orthodontic treatment option is great for busy professionals and those with active social lives because your friends and colleagues might not even realize you're wearing an aligner. That's how discreet treatment is!
5. Dramatically Transform Your Smile With Dental Veneers.
If you're tired of having a mouthful of dental imperfections — perhaps teeth that are discolored, worn down, and chipped — dental veneers can help you transform your smile with a single efficient procedure.
Dental veneers are thin pieces of material that allow you to hide your smile insecurities. And at 1st In Smiles, we're proud to offer the popular Lumineers® brand veneers. They're ultra-thin, so they require little to no preparation of your teeth before having them placed.
Love Your Smile
We want you to feel great about your smile! Find out how high-quality dentistry can build confidence and improve your oral health by calling 1st In Smiles at 972-380-8105 You can also request an appointment by filling out our easy-to-use online form.