Skip to Content
Take Ownership of Your Dental Health With Preventative Care and Education [Video]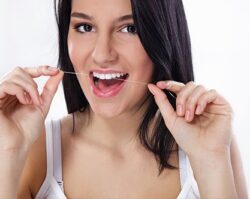 Preventative care makes up a lot of what we do here at 1st In Smiles. That's because if you're a patient, it's easier — and less of a headache — to prevent a dental complication than to repair the damage with curative treatments.
We find that our patients really appreciate this approach. Tammany Stern, a longtime patient, says Dr. Barfield and his team do a great job with both preventative care and patient education.
"He actually makes us understand when we have a problem and what our best options are for our teeth. And his preventative care is wonderful," she said. "I think that's why we don't have a lot of emergencies in our family."
Watch this video to learn more about why Tammany continues to choose 1st In Smiles for all her dental health needs. Then, come experience our excellent preventative care for yourself! Call our Plano, TX office at 972-380-8105 to schedule your next routine exam and cleaning.