Skip to Content
5 Ways to Improve Your Smile in 2020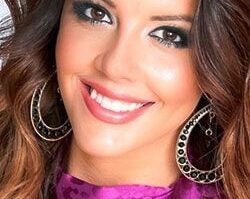 If you've been dissatisfied with aspects of your smile for a while now, why not make 2020 the year you do something about it? At 1st in Smiles, we offer many possible ways to improve your smile, ranging from Invisalign to dental implants to teeth whitening.
These services will make your smile look more attractive, which has a big impact on how you interact with others. You'll look – and probably feel – happier and more confident.
Many cosmetic improvements have a welcome bonus in that they make it easier to have a healthy smile. For example, crooked teeth make it tough to remove plaque from your teeth when brushing and flossing. So straightening them will make your oral hygiene easier and more effective.
Call 972-380-8105 to schedule a smile consultation with Dr. Rick Barfield at 1st in Smiles. He'll be happy to work with you to make your vision for your smile come true!
In the meantime, go ahead and start considering some of these ways to improve your smile.
Straighten Your Smile With Invisalign
If you're like some people, you may be resisting the idea of orthodontic treatment because your teeth aren't that crooked and you don't want to wear braces. You just can't see yourself giving a presentation at work or going out on a date with a mouth full of metal wires and brackets. With Invisalign, you can get a beautifully straight smile without all of the metal.
Clear orthodontic aligners are custom made for you, based on a treatment plan created by Dr Barfield. You wear each aligner about two weeks, achieving a beautifully straight smile after advancing through the entire series. Since they're made of clear plastic, the aligners are hard to see in your smile. Even better, you can remove the aligners for meals and to brush and floss your teeth.
Give Your Smile a New Look With Veneers
You can transform your smile in numerous ways with veneers. Dr. Barfield applies thin, custom-made dental restorations to the front surfaces of your teeth to hide flaws including stains, chips, and wear-and-tear. In some cases veneers can hide minor orthodontic issues such as small gaps between your teeth, so you can avoid the length and expense of orthodontic treatment.
Fix Small Teeth or Gum Flaws With a Reshaping Treatment
Small changes can make a big difference in how your smile appears to others. You might benefit from these ways to improve your smile:
Teeth Contouring – Using this fast and minimally invasive treatment, we can eliminate small chips, smooth out rough spots, even out crooked edges, and make similar adjustments to the shape of your teeth. Your smile will look straight and even.
Gum Reshaping – We can also remove small amounts of excess gum tissue so your smile looks less "gummy" and more balanced.
Replace Your Missing Teeth With Implants
One of the most life-altering ways to improve your smile is to replace missing teeth with dental implants. No matter how many teeth you are missing, implants can replace them! Unlike other types of replacement teeth, implants maintain the bone mass in your jaw. Without a tooth root, over time the bone in your jaw shrinks. This can make your cheeks look sunken so that you look older than you are. Implants function much like natural tooth roots, so they keep the bone strong
Thanks to Dr. Barfield's implant expertise, we can use implants to:
Replace a single tooth with a dental crown.
Replace several teeth with a dental bridge. Using implants to support a bridge means Dr. Barfield won't need to put crowns on any of your healthy teeth.
Replace most or all of your teeth with dentures. You may be a candidate for an All-on-4 procedure, during which Dr. Barfield attaches a complete arch of teeth to only four implants.
Give Your Smile a Lift With a Whitening Treatment
One of the least expensive ways to improve your smile is with professional whitening treatment. Unlike drugstore products, our whitening treatments use custom-made whitening trays and professional-strength gel to give you a beautifully bright smile. We offer a Whitening for Life program to patients who see us regularly for dental exams. As long as you maintain our recommended exam schedule, you'll receive regular replenishments of gel ($50 value).
Interested in ways to improve your smile? Call 1st in Smiles at 972-380-8105.