Skip to Content
5 Top Benefits of Invisalign Clear Braces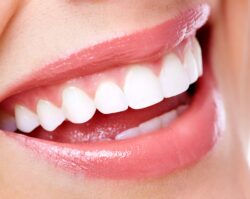 Are you considering orthodontic treatment, but want an option that isn't painful or unsightly? Are you looking for an option that doesn't take TWO WHOLE YEARS to work? 1st in Smiles offers a revolutionary orthodontic option that can help you get the straight smile you desire without the hassle, discomfort, and time associated with traditional braces. Invisalign can help you get the smile you desire quickly, comfortably, and invisibly. You can get the smile of your dreams with this convenient option at our Plano, TX dental office.
A sad smile won't help you get anywhere in life. It can detrimental to your confidence and restrict your opportunities at work AND in your personal life. If you want to be the best YOU you can be, Invisalign can help you. Now is the time to invest in yourself — and no, you aren't too old for orthodontic care.
We meet patients of all ages who want a straighter, more beautiful smile. Let us help you achieve it with Invisalign. Invisalign clear braces have many wonderful benefits, but let's talk about the top five:
Invisalign Aligners Are Nearly Invisible.
This is obviously one of biggest advantages to using Invisalign. Invisalign aligners are made of a clear plastic material that is virtually invisible to the naked eye when it's in your mouth. This invisibility will allow you to go about your normal life without having to deal with the consequences of an ugly "metal mouth." We understand how important appearances are — that's a huge portion of the reason you're considering Invisalign, right? — so we want to help you maintain your image as best we can while you are undergoing treatment.

Invisalign Aligners Are Comfortable to Wear.
Because of the plastic material they are made from, you don't have any uncomfortable metal wires or brackets to contend with. This means you won't ever experience the cutting, poking, or scratching associated with traditional metal braces. You also won't experience the pain that sometimes occurs after a wire is tightened — when you change aligners, you will only feel a very tolerable pressure.
It's important that your orthodontic treatment is comfortable and that is doesn't make you miserable! Invisalign can help you stay comfortable throughout your treatment. Avoid the discomfort — get Invisalign today.

Invisalign Is Convenient to Use.
Invisalign aligners are removable! They should be removed for eating, cleaning, and for special occasions. They will never be in your way. Try THAT with traditional braces.
However, do be aware that your Invisalign aligners should be worn for at least 22 hours every day for effective treatment. Any less time than that and it will take longer for you to achieve the results you want.

Invisalign Works Quickly.
Did you know that Invisalign works about TWICE as quickly as traditional metal orthodontics? Metal braces usually take about 2 years to achieve the desired results — we can use Invisalign clear aligners to help you get the straight smile you want in just about 12 months! How cool is that?
We know that you don't have the time or energy to waste on frequent visits to our office and lengthy treatments. Invisalign is perfect because it cuts that hassle in half and helps you get the results you need quickly. We love watching our patients' lives change for the better because of our treatments — the quicker you see the difference you've been waiting for, the bigger our smile will be!

Invisalign Aligners Are Custom Designed to Achieve the Results You Need.
We custom design all of our Invisalign aligners to meet your specific needs. We use advanced imaging technology to take map out your treatment process, from where your teeth are now to their final positions. We then create your aligners to fit this process — a whole set of aligners made just for you. Your aligners can't be used on anyone else because they are designed to fit your mouth and shift your teeth into the proper position for your smile. We are happy to be able to offer this customization process because it means you will get the best results possible!

Some dental offices use a one-size-fits-all orthodontic plan that doesn't really create excellent results. At 1st in Smiles, we can help you get the exact aesthetic you've been searching for! Contact our office if you are interested in schedule a consultation to learn more about Invisalign today.

If you are ready to get started with Invisalign or simply want to know more, please contact our Plano, TX dental office. We can be reached at 972-380-8105. We would be happy to help you find a date and time that works well with your personal schedule. Don't put off achieve a beautiful, straight smile any longer — get Invisalign at 1st in Smiles today!