Skip to Content
4 Reasons to Choose Invisalign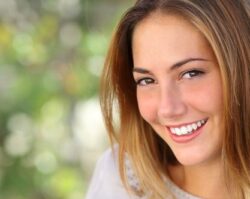 Welcome back to the ongoing dental blog of 1st In Smiles! Today, we would love to tell you about an amazing orthodontic option: Invisalign. Invisalign clear aligners have helped many of our patients achieving beautiful results. Our Plano, TX dental team can help you get started today … just give us a call! If you are looking for a way to straighten your smile without the hassle of traditional braces, please consider Invisalign clear aligners as a comfortable, convenient, and effective option.
What Is Invisalign?
Invisalign is an orthodontic system made up of a series of clear plastic aligners that are changed out every two weeks. This gradually shifts your teeth into place. We custom-design your aligners to fit your mouth and to offer you the specific results you want! While there are a variety of reasons to choose Invisalign, let's talk about four of the most common reasons why our patients love this orthodontic option:
Reason #1: Invisalign Is Comfortable and Convenient.
Invisalign is one of the most convenient and comfortable ways to improve the appearance of your smile. To get a straight, beautiful smile, all you need to do is wear your clear plastic aligners! These aligners are made of a soft plastic material so that they won't scratch or poke the inside of your mouth like traditional braces might. They are also more gentle than traditional braces, meaning that they you will never have to deal with the pain of a wire-tightening session!
Invisalign aligners are also incredibly convenient because you can take them out of your mouth! They are entirely removable (try that with traditional braces!) and should be taken out for eating, drinking, and cleaning. You can also take them out for special occasions. However, do be warned — Invisalign aligners need to worn for at least 22 hours every day in order to be totally effective.
Reason #2: Invisalign Produces High-Quality, Long-Lasting Results.
Invisalign aligners work just as well as traditional braces. In many situations, Invisalign aligners can help correct problems with the same beautiful, long-lasting results that traditional orthodontic care may produce. As with traditional orthodontics, a retainer is necessary to maintain tooth position.
Invisalign does have its limits, however. While traditional braces can correct a very wide range of issues, Invisalign is more limited in what it can do. Invisalign is great for mild to moderate alignment problems as well as some bite problems. However, for very serious situation, Invisalign may not be preferable. Schedule an examination with our team to determine whether or not Invisalign can be right for you.
Reason #3: Invisalign Is Fast!
Did you know that Invisalign takes only about HALF of the time of traditional braces? While traditional orthodontics can take anywhere between two and three years to be effective, Invisalign works in only about 12 months. While your specific treatment time may vary depending on your situation, Invisalign is typically faster than most other traditional orthodontic treatment methods.
Reason #4: Invisalign Will Help You Feel Great About the Way You Look!
Do you want to feel great about the way you look not only after treatment, but during treatment as well? Invisalign may be for you. Invisalign will help you feel confident during treatment by being discreet but will also produce amazing results that you will love! If you want to feel great about your smile and love the way you look, Invisalign might be a great option for you.
Make an Appointment
Are you ready to achieve a straight, beautiful smile in just about 12 months? Invisalign can help you get the smile you have always wanted. Even if you have surpassed your teenage years, you can get the orthodontic care you need to feel great about your smile.
To get started, please schedule an Invisalign consultation with our Plano, TX dental team. You can call our team at 972-380-8105 or send us a message via our online contact form. We look forward to helping you achieve a straight, beautiful smile with Invisalign clear aligners!