Skip to Content
Which Cosmetic Dentistry Service Is Right for You? (Quiz)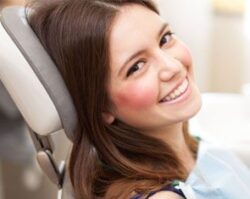 It can sometimes be tough to know which cosmetic dentistry service is right for your smile. If you have alignment issues, for example, either Invisalign or dental veneers can give you a straight smile. The degree of misalignment, among other factors, will determine which treatment is your best option.
Dr. Barfield is happy to examine your smile and review your cosmetic dentistry options with you during a consultation in Plano, TX. Call 1st in Smiles at 972-380-8105 to schedule one.
In the meantime, take our quiz that can help guide you in the right direction If you're considering getting a cosmetic dental treatment or two to improve your smile.