Skip to Content
What Would TMJ Treatment Do For You? [QUIZ]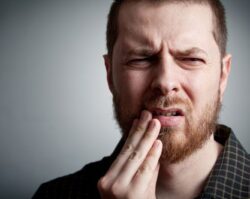 Don't let chronic jaw pain and headaches steal one more day of your beautiful summer!
Take today's quiz to see if you're showing any signs of jaw joint problems or teeth grinding so we can help you with our TMJ treatment!
It could be the pain-relieving solution you've been waiting for!
Call 1st in Smiles at 972-380-8105 or contact us online to schedule an appointment with Dr. Barfield in Plano, TX.