Skip to Content
Veneers: Cosmetic Dentistry's Utility Player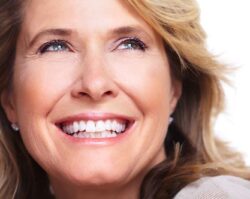 In baseball, utility players are rare but valuable assets for a team. Utility players can play a number of positions, which means they can help their teams in a variety of ways.
If cosmetic dentistry had a team, then veneers would be its utility stars. Veneers are able to fix a variety of problems with teeth, and they can fix more than one problem at the same time.
If you've never seen what veneers can do, then you just need to stop by our Plano dentist office. The staff at 1st In Smiles has helped hundreds (if not thousands) of patients with veneers, and we are confident that we can help you, too.
How Veneers Can Change Your Smile
As our utility player, veneers have the ability make many changes to the appearance of your teeth. These transformations can change your smile from a reason you are embarrassed into something you confidently share with others.
Here are some examples of the things veneers can do:
Straighten Your Teeth — If you have crooked teeth, then you know how embarrassing it can be to smile. The misalignments in your teeth can leave you feeling self-conscious whenever a friend or family member asks you to pose for a selfie, which you know will be posted on social media.
A set of veneers can transform your smile so that your teeth look perfectly straight.
Uniformly Spaced Teeth — Gaps are common between teeth. Different patients feel differently about those gaps. If you are someone who considers your gap or gaps to be a distraction, then veneers can close them for you.
On the other end of the spectrum, you may have a crowded mouth. If your permanent teeth were fighting for space when they erupted, then you may have teeth that are pressed into one another. You also may have teeth that are turned sideways so they can fit. With veneers, you can look like your smile is filled with perfectly parallel teeth.
Whole Teeth — Our teeth had handle a lot, but they experience wear and tear, too. Accidents and injuries can leave your teeth that are chipped or broken. At the same time, teeth can become work down by habitually biting into hard things (ice, hard candy, etc.), using your teeth to open or hold things, or biting your nails.
Veneers can repair the damage done to your teeth so they look complete once again.
White Teeth — Stains happen. Every time you eat or drink, particles of those foods and drinks can get left behind on your teeth. Brushing your teeth can slow the development of your stains, but you won't be able to stop them completely. As you get older, those stains will become more visible.
Discoloration may not be due to stains, however. Your teeth can change colors as a result of trauma or illness. Discoloration can be a side effect of some medication, too.
How Veneers Work
The process for getting veneers involves a couple steps. It involves a few visits to our office over the course of a few weeks, but in the end, your smile can look dramatically better in a short amount of time.
Veneers are like a shell that can be applied to your teeth. When you get your veneers, we don't want to add bulk to your teeth since this could affect your profile. The process will vary slightly depending on the type of veneers you elect to receive.
With porcelain veneers, the first step will be removing a portion of the enamel on your teeth. After this is done, we make impressions which are used to design a set of veneers that are custom-fitted for your teeth.
When they are ready, you'll return to our office, and we will bond them in place after checking that the fit correctly.
Lumineers are the thinnest veneers on the market. Because of these, we may not need to move any of your enamel. We will still make impressions of your teeth, and your Lumineers will be designed to fit your teeth.
Dramatic and Durable
With proper care and maintenance, your veneers can last for decades. If you have been wishing for a better smile, veneers can make that happen in a matter of weeks.
Schedule a consultation at our Plano dentist office so we can discuss whether veneers or another cosmetic service might work for you and your smile. Call 972-380-8105 or fill out our online form to make an appointment at 1st In Smiles.