Skip to Content
Our Comfortable Root Canal Treatment Ended Hillary's Pain [Video]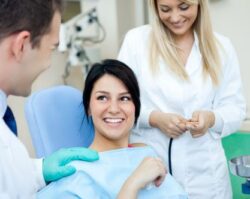 When a botched root canal at another dentist left Hillary with intense tooth pain, she came to 1st In Smiles for help.
She's never looked back!
Hear Hillary talk about how we performed a comfortable root canal treatment that not only ended her pain, but kept her coming back for gentle, quality dental care!
Don't spend your holidays with a painful dental problem. Find solutions at 1st In Smiles in Plano, TX. Call us today at 972-380-8105 or contact us online to request an appointment.