Skip to Content
Let Us Help You Solve Your Nagging Dental Problems (Video)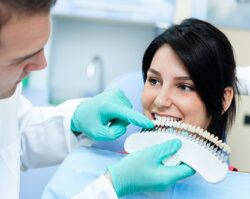 At 1st in Smiles, we see lots of patients who have been unhappy with aspects of their smile for many years. Watch our video to hear Charlie discuss how we were able to correct a dental restoration for him 30 years after he got it. Dr. Rick Barfield loves solving those kinds of nagging dental problems!
No matter how long you've been bothered by something about your smile, Dr. Barfield will work with you to find a solution. Call 1st in Smiles at 972-380-8105 today for a consultation with him.
Maybe you've already spoken to another dentist, who suggested a procedure you don't feel comfortable with or can't afford? You can get a free second opinion from Dr. Barfield!