Skip to Content
5 Creative Uses for Halloween Candy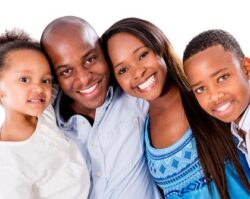 Most of us will end up with more treats than we want in the house this month, with candy from trick-or-treating and other events like class parties. You won't want your kids eating it all – at least not all at once. Sure, you can make it disappear by hiding it (or even eating some of it yourself). But we've got some better tricks. Check out our five creative uses for Halloween candy.
This also seems like a good time to remind you of the importance of regular dental exams and cleanings. Without them, bacteria collects in tough-to-clean areas of your mouth, where it can cause cavities and gum disease. To schedule your next appointment, call 1st in Smiles at 972-380-8105.
In the meantime, consider trying some of our favorite uses for Halloween candy. Let us know if you have some suggestions of your own!
Use It to Decorate Holiday Tables
Many of you make gingerbread people and maybe even gingerbread houses at Christmas time. That's not as many weeks away as you think. You can use Tootsie Rolls and candy bars for "logs" for a house. Make a "gravel" path with Nerds. M&Ms or similar candies work well for buttons on gingerbread people. We also like this recipe for stained glass cookies, which uses crushed hard candies to transform sugar cookies into something special.
Treats such as candy corn and M&Ms can also be used to dress up your Thanksgiving table. Check out these awesome turkey table decorations that use several kinds of candy, including mini Reese's cups. Make them in advance, or let guests make their own.
Donate It for Soldiers' Care Packages
One of the best uses for Halloween candy is donating it to organizations that then distribute it to soldiers. They are several groups that do so, including:
Operation Gratitude – You can get your whole neighborhood involved by hosting a collection drive for this organization. Find out more about how to do so on the website.
Soldiers' Angels – This organization sends donated candy to deployed troops, veterans, and wounded veterans in VA Hospitals. Locate a drop-off site near you on its website. They'll even provide a donation receipt for tax purposes.
Halloween Candy Buy Back – Check out this site for participating locations that will give your kids items like cash, coupons, and toothbrushes for their candy.
Welcome the Halloween Fairy
Your kids like the Tooth Fairy, right? Maybe it's time to introduce them to the Halloween Fairy, the Tooth Fairy's cousin. Like her more famous relative, she visits your home on Halloween night to collect surplus candy. She leaves money and/or a fun toy in its place.
Cook It up Into Something New
There are lots of uses for Halloween candy in the kitchen. While these aren't exactly great for your dental health, they are better than just chowing down on candy. Consider these treats:
Cookies – Chopped-up candy bars, M&Ms, and Reese's Pieces all make very tasty additions to cookies. Top cookies or cupcakes with Nerds instead of sprinkles.
Milkshakes – Blend chocolate bars with ice cream or yogurt for easy and tasty milkshakes. To make them a bit healthier, add a banana or berries.
Trail Mix – Sweeten up your favorite trail mix with M&Ms or similar candies.
Brownies – Hide a layer of Reese's Cups, fun-size candy bars, or similar treats between two layers of brownie dough for a sweet surprise.
Paint a Picture With Skittles
If you've got a crafty kid, they might enjoy making their own paint using Skittles. All you need is clear corn syrup and some small containers. (Baby food jars work great for this activity.) Here is how to do it:
Sort Skittles into the jars by color
Pour enough corn syrup over them to cover the candy
Let them sit until the corn syrup picks up the colors (This may take a few hours)
Stir to blend, and the "paint" is ready to use
The thick, glossy "paint" not only looks vibrant on paper, it has a fruity smell your kid will probably like a lot!
To make an appointment at First in Smiles, call us today at 972-380-8105.