Skip to Content
Healthy Gums, Healthy Smile [Video]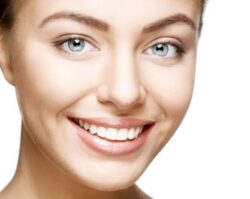 Jim's smile is in great shape now, but it hasn't always been. When he first came to 1st In Smiles 20 years ago, Dr. Barfield told Jim that something had to be done to improve the health of his gums.
"So instead of coming twice a year for every-six-month checkups, I was literally coming every three months," Jim said. "But it was important, and I think the improvement in my gums has proved that they were right about making me get up here."
Watch this video to learn more about how we helped Jim improve the foundation of his smile! Then, if you're looking for gum disease treatment in Plano, TX, consider 1st In Smiles! Call us at 972-380-8105 to schedule an appointment.