Skip to Content
Get the Most for Your Money: Insurance & Payment Options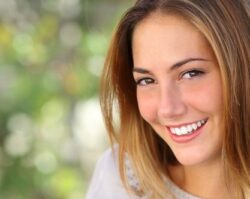 Here at 1st In Smiles, we want our patients to get the most out of their money. That means helping you take advantage of your dental insurance as well as offering some in-office special deals. Today, we would like to remind you about these options. We would also like to talk a little bit about how dental insurance works and share a tip with you about how to use it before you lose it! Please feel free to give us a call if you have any questions or concerns. We'd be happy to help! We don't want anything to stand in way of getting the care you need!
Getting the Most Out of Your Dental Insurance
Many people spend most of their lives never really understanding how their insurance works. Especially when it comes to dental insurance, many people misunderstand their benefits. One thing to remember about dental insurance is "use it before you lose it." Many dental insurance plans offer a list of benefits that must be used within the plan's year of coverage … or they simply go away. For example, many plans cover 2 dental cleanings every year. If you do not use them before December 31st, they simply vanish. There are no "roll over" benefits when it comes to dental insurance.
If you want to make the most of YOUR dental insurance plan this year, talk to your provider about any benefits that still can be used this year. We want you to get the most out of your plan … you are paying for it, after all. If you have any further questions about how dental insurance works in general, we would be happy to do our best to answer them.
What if I Don't Have Dental Insurance?
If you do not have dental insurance, we promise that you are not alone. But that does not mean you can't get the dental care you want or need! Here at 1st In Smiles, we offer a variety of payment options and special deals that can help you get the most for your money even if you do not have dental insurance. Let's talk about these options and about how they can help you!
In-Office Financing – For those who are planning to pay out of pocket for the dental expenses, we offer an in-office financing option that allows you to pay 50% up front and 50% in three separate payments over the next three months. Please ask our office staff to help you determine if you qualify for this offer.
Third-Party Financing – Our practice is a CareCredit provider. If you meet certain requirements, CareCredit can help you finance your dental care! You can get 12 months no interest financing or long term low interest financing. No fees or down payments required. We recommend learning more about this option by checking out their website.
Cash, Check, Card – In addition to our financing options, we also accept payments made in cash, with personal checks, or with an American Express, Discover, Mastercard, or Visa credit card.
Specials and Promotions – Want a discount? We do offer certain special deals for our patients! Please contact our team to ask about any of the options below.
Free second opinions
Free teeth whitening for life with regular dental checkups
Free Invisalign consultation
$50 referral credit
Price matching
Schedule an Appointment
Ready to schedule an appointment with the team at 1st In Smiles? Awesome! We would be happy to help you. Simply have a question about paying for your dental care? Great! We can help you there too. Either way, you can simply call us at 972-380-8105. You can also send us a message online using our contact form.
Regular dental care is an important part of a healthy smile. Let our Plano, TX help you get the most for your money. We look forward to working with you!