Skip to Content
Get a Movie Star Smile With Cosmetic Dental Treatments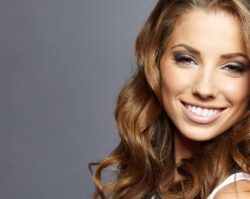 We're just a few days from the 2019 Academy Awards. The Oscars come at the tail end of awards season, so we've already seen the Golden Globes, the Grammys, and more. That's a lot of red carpets and a lot of celebrity smiles! Their seemingly perfect teeth may make you wish you had a movie star smile.
The good news is, we can help you get one. While it isn't possible for most of us to have the wardrobe, the jewels, or the flashy cars of a Hollywood star, a smile is another story. You can get the same cosmetic dental treatments the stars use to get their beautiful teeth.
A consultation at 1st In Smiles is the best way to determine which of our cosmetic dental services you can use to get a movie star smile. To schedule one, call us today in Plano, TX at 972-380-8105.
In the meantime, here's an overview of our cosmetic dentistry procedures.
Cover Smile Flaws With Dental Veneers or Dental Bonding
A movie star smile doesn't have flaws like chips, gaps, or stains. Your smile doesn't have to either! We can use dental veneers or dental bonding to conceal your imperfections. Here's what you need to know about both treatments:
• Dental Veneers — When applied to the front surfaces of your teeth, these thin custom-made "shells" of toothlike material are one of our most versatile dental restorations. They can hide virtually any flaw. With proper care, they'll last decades. We offer two kinds of veneers, porcelain or composite. Our dentists will help determine which type of veneer will work best for your smile.
• Dental Bonding — For this affordable treatment, our dentists will apply layers of tooth-colored composite directly to your teeth. Though typically less expensive than veneers, bonding won't last as long.
• Invisalign — These clear aligners are a discreet but effective orthodontic treatment. They could straighten your teeth as well as brackets and wires in many situations.
• Tooth Contouring & Gum Reshaping — If your teeth are large or misshapen, tooth contouring is a way to remove extra enamel to alter the shape of those teeth. For people with gummy smiles, gum reshaping can reveal more of your pearly whites.

Teeth Whitening Gives You a Bright Smile
Don't expect a drugstore whitening product to give you a movie star smile. Those products have lower concentrations of bleaching ingredients than our professional teeth whitening treatments. With our treatments, you get more bleaching power. You have two choices:
Office Whitening Treatment — In about an hour, you'll get a bright, white smile. You just sit back and relax while we do all of the whitening work. This is the best choice if you need a white smile fast for a special event such as a wedding or other social occasion.
Home Whitening Treatment — We'll make custom whitening trays for you that make it easy for you to get complete coverage at home. Plus you can whiten whenever it's most convenient for you, even while you sleep.
Complete Your Movie Star Smile
Ready for a movie star smile? Call 1st In Smiles in Plano, TX at 972-380-8105 to schedule your cosmetic consultation.