Skip to Content
Easy Ways to Avoid Plaque and Tartar Buildup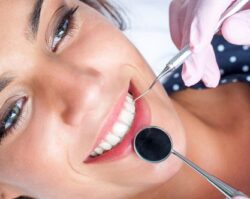 Enjoying good oral health means taking care of your teeth and gums. We're sharing a video by the American Dental Association (ADA) that talks about easy ways for you to avoid plaque and tartar buildup on your teeth.
Practicing good oral hygiene at home is just one way. You also need to visit us regularly for thorough cleanings and exams too! We'll get rid of bacteria, plaque, and tartar while also examining your mouth for any oral health issues that need our attention.
Call 1st In Smiles today at 972-380-8105 to request an appointment in Plano, TX.