Skip to Content
Do You Need Treatment for Snoring & Sleep Apnea? [Quiz]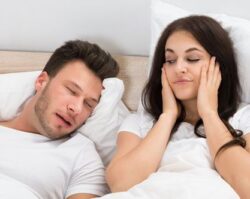 This Halloween, the only thing that should be keeping you up at night are trick-or-treaters who can't tell time!
If you're waking up feeling as if you didn't sleep much at all, or if your loud snoring is keeping your spouse from a good night's rest, then visit 1st In Smiles for effective solutions.
Take a minute to answer the questions on today's quiz to see if it's time you got treatment for snoring and sleep apnea from our skilled professionals!
Call 1st In Smiles in Plano, TX today at 972-380-8105 or contact us online to request an appointment.