Skip to Content
Can You Prevent Cavities This Halloween? [Quiz]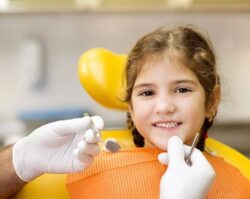 Before you and your family go trick-or-treating, our team at 1st In Smiles wants to make sure you know how to keep all the smiles in your household healthy.
Halloween is fun, but the influx of sugar from all that candy can lead to tooth decay and cavities if you let it.
Take today's quiz to see if you're prepared to prevent cavities this season!
You can also schedule a family appointment for after Halloween so everyone has a thorough dental cleaning and exam!
Call 1st In Smiles in Plano, TX today at 972-380-8105 or contact us online to request an appointment.