Skip to Content
Cosmetic Dentistry: Makeover Your Smile for Spring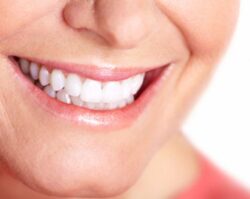 Did you know that our Plano, Texas dentist's office is the go-to place for cosmetic dentistry solutions in the region? True story! In fact, with his artistic eye and hands-on experience, our leader, Dr. Barfield can quickly transform your troubled teeth and gums into a beautiful smile, no matter what kind of depressing dental situation you are currently dealing with.
Keep reading to hear more about the possibilities for making over your smile and then be sure to schedule your consultation appointment at 1st In Smiles. One way or another, we'll take your smile where it needs to go!
Try Our Dentist-Directed Teeth Whitening
Here's some bad news: your smile will naturally darken with age. And your daily dose of coffee, soda, chocolate, and the like will cause deeper stains. This will not make for a gorgeous grin in the end. Honestly, yellow or discolored teeth can be a source of real embarrassment.
Now for the good news: at 1st In Smiles, we can get you great results through a professional teeth whitening treatment. It only takes about an hour to deliver a brighter, whiter smile. With our in-office Opalescence Boost advanced teeth whitening system, we'll include take-home trays so that you can keep your smile white even after you leave our office. We also offer at-home Opalescence kits to whiten your teeth around your own schedule. Either way, you win, right?
Invisalign Is Not Exactly Braces
If you have crooked, crowded, or gapped teeth but dread the idea of braces, you'll love Invisalign clear aligners. In only about 12 months, Invisalign can straighten out your smile without drawing any unwanted attention to your mouth, and without the hardship of wearing awkward metal brackets and wires for years upon years. We'll tell you all about it when you stop by.
Gum Reshaping Can Even Things Out
It's not always about the teeth, now is it? If your gums give you a "gummy smile" because your teeth appear too large, too small, too long, or too short, gum reshaping can even out your gum line and give you a straighter looking smile.
This treatment can also boost the appearance of your gums after we've treated you for gum disease. We'll do whatever it takes to get you feeling and looking better, post-infection.
Tooth Recontouring Makes a More Amazing Smile
If you have teeth that are shaped weird, cracked or chipped, or just oddly sized, this cosmetic solution could be your salvation. Maybe you have pits in your enamel or pointy canines that are making your smile less stunning. In that case, you might find the answer to your problems in teeth recontouring, or teeth reshaping. During this procedure, we will use a small sanding device to carefully reshape your teeth, making their appearance more uniform.
Let's Do This!
Now that you know what we can do for you, the ball is in your court. Why not come see for yourself just what cosmetic dentistry can do for your smile. For more information on our cosmetic dentistry procedures, you can contact us online or call our Plano, TX office at 972-380-8105.