Skip to Content
Chemo and Your Oral Health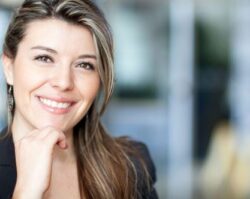 October is Breast Cancer Awareness Month. Almost one out of every eight women will develop breast cancer in their lifetime. There are many challenges involved with any cancer diagnosis. You might be surprised by the important role your dentist will play during this hardship.
If you're undergoing or have undergone chemo, be sure to let your Plano, TX dentist at 1st In Smiles know. Undergoing chemo treatment can be a challenging time for you and your loved ones. Here are some things about chemo treatment and your oral health you should be aware of.
Dental screening. Undergoing a thorough dental exam and dental cleaning before you start chemo can help maintain the health of your teeth during your treatment when you might not have clearance from your doctor for dental care. You should make an appointment to see us one month or earlier than the start of your chemotherapy, if possible.
If suffer you from TMJ, teeth grinding, or teeth clenching, you should come in to see our TMJ/sleep apnea specialist. These conditions can already cause excessive wear to your teeth or you could even fracture a tooth from the additional stress. By treating these issues and getting fitted with a mouthguard, you'll be taking one more pre-chemo oral health preventive step.
Gum disease and tooth decay treatment. We can also address any serious dental health issues you have before chemo treatment as they may be more complicated to treat following your chemotherapy. Chemotherapy will weaken your immune system, potentially allowing any gum disease you might be suffering from to flourish. We can treat your gum disease in-office with a deep cleaning and by applying the antibiotic Atridox® to any deep pockets of infection in your gums. This is also likely the best time to have any tooth fillings done or dental crowns placed.
At-home dental care. There are several things you can do at home during your chemotherapy treatment to try to alleviate some of the oral side effects you might experience.
Drink plenty of water and avoid sugary drinks. Water will help keep your mouth moist and, unlike sodas and other sweet drinks, it doesn't carry the risk of causing cavities. Having plenty of water with your meals will help with swallowing too.
Be mindful of what you're eating. You don't want to eat anything spicy or acidic that might irritate your mouth. Cut food into small, easy-to-chew bites. Eat soft foods like yogurt, mashed potatoes, and oatmeal on days your mouth is sensitive.
Be gentle in all of your dental care. Use a soft-bristle toothbrush, be aware of areas that are too tender to floss, and don't use mouthwashes with alcohol in them. As always, be sure to use a toothpaste with fluoride in it, which can help with strengthening your teeth.
Dental care following chemotherapy. Changes in saliva following radiation treatment can cause increased cavities, known as radiation caries. Symptoms present late and can affect several teeth at once, so it's important to maintain your regular dental exams and dental cleanings so Dr. Barfield can catch and treat your caries early.
Some ways he might treat radiation caries:
Tooth fillings for small cavities. We use tooth-colored fillings, so even if you have to have several done, your smile will not become an eyesore.
Dental crowns for larger cavities to strengthen any teeth that are overly compromised and at risk of fracturing. We use porcelain crowns, so again, even if you have several teeth treated, your smile won't be studded with pops of metal.
These treatments can save your teeth and prevent the need for extraction or root canals. If your tooth does need to be extracted, we can replace it with a dental implant at our office.
You'll also want to maintain the good at-home dental care we listed above to help combat dental caries.
If your needs following chemo are concerns with the look of your teeth, Dr. Barfield is the Plano, TX cosmetic dentist to turn to for veneers by Lumineers. Lumineers are incredibly thin veneers, so there is very little prep work needed for your natural teeth. They've been known to keep a patient's smile healthy and natural looking for 20 years!
1st In Smiles will do all we can to help you maintain the health of your teeth and gums during this difficult time for you and your family. If you have any questions at all, please do not hesitate to call us at 972-380-8105 or use our online form.