Skip to Content
5 Reasons to Get Cosmetic Dentistry This Summer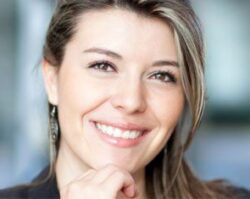 Just as you typically show more skin in the summer, with warmer temperatures leading you to shed layers of clothing, you show your smile more too. Summer is full of reasons to get cosmetic dentistry.
If you're not sure which cosmetic dental treatments are right for your smile, call 1st in Smiles at 972-380-8105 to schedule a consultation with Dr. Rick Barfield. An experienced cosmetic dentist, he'll help you explore all of the available options and answer all of your questions, so you can select the solutions that will best suit you. If you're going to talk to Dr. Barfield about Invisalign, your consultation is free.
Don't put off your smile makeover any longer! Remember, family and friends gather more often in the summer – which means you'll want your smile to look its best. Still need convincing? Check out five reasons to get cosmetic dentistry before your busy summer really gets going.
There Are Lots of Reasons to Get Cosmetic Dentistry Now
We bet at least some of these reasons to get cosmetic dentistry apply to you:
Vacation Photos Are Forever – With kids out of school, many of us plan summer vacations. Many of them are one-of-a-kind events like a child's first visit to the Grand Canyon or even a trip to a foreign country. No matter where you go, you'll likely take plenty of photos – photos that will likely remain in family albums for many years. You won't want a close-mouthed smile in those photos!
Company Picnics Are an Opportunity to Impress – Yes, company picnics are a time to have fun. But they are also a time to meet new people, make an impression on upper management, and maybe even pitch an idea or two. When promotion time rolls around, you won't want to be remembered as the employee who never cracked a smile,
You'll See Folks From Your Past at Reunions – Summer is an especially popular time for both family reunions and class reunions. Whether you're getting together with a high school romantic interest or with family you don't see often, you'll want to greet them with a big smile.
You'll Be Invited to Weddings – These are big occasions, no matter who is getting married! Whether you're going to be best man or maid of honor, mother or father of the bride, or even getting married yourself, you want to look your very best.
Casual Get-Togethers Are Happening – Neighborhood barbecues, baby showers, graduation parties – your summer calendar probably fills pretty quickly with these kinds of occasions. No matter what the occasion, you'll be interacting with friends both old and new.
You've Got Lots of Cosmetic Dentistry Options
With all of the reasons to get cosmetic dentistry, it's a good thing you have so many different options at 1st in Smiles. Whether you choose a single treatment or get several, your smile will look terrific! Remember, Invisalign consultations are free, and Dr. Barfield also offers free second opinions.
Your choices include:
Invisalign Orthodontics – You don't need metal braces to straighten teeth! Invisalign aligners are made of clear plastic, so they're a far less conspicuous way to achieve a straight smile. Plus, you can remove aligners for meals so you'll be able to eat whatever you want.
Dental Veneers – We use ultra-thin Lumineers veneers, which minimize the amount of enamel that needs to be removed from teeth. They hide many kinds of smile flaws, including stains, chips, worn teeth, gaps, and minor alignment issues.
Teeth Whitening – You can choose a fast whitening treatment in our office or more incremental whitening with treatments you use at home.
Teeth Recontouring – Making small changes to the shape of teeth can make a big difference in your smile. With this quick procedure, we can fix issues such as uneven edges, too pointy canines, or slightly overlapping teeth.
Gum Reshaping – A skilled periodontist (gum specialist) who works in our office on Saturdays, can remove excess gum tissue and make similar alterations to your gumline.
Fill the Gaps in Your Smile With Teeth Replacements
If you're hiding your smile because of a missing tooth or teeth, you also have plenty of options for filling those embarrassing gaps in your smile. We offer many dental implants services, for replacing anywhere from a single tooth to an entire mouthful of teeth. If implants aren't for you, you can also get a traditional dental bridge. In addition, we offer both full and partial dentures.
Don't Let Payment Concerns Cancel Your Smile Makeover
We understand that finances can be a concern – especially for cosmetic services that often aren't covered by dental insurance. Fortunately, we make payment as easy as possible with flexible options like CareCredit. This third-party finance company offers many low-interest or no-interest payment plans. We also offer our own finance plan that enables you to pay half upfront and split the remaining half into three monthly payments.
If you have any questions or would like to schedule an appointment, call us today at 972-380-8105.