Skip to Content
What Are Your Gums Telling You? Your Plano Dentist Has the Answers {Quiz}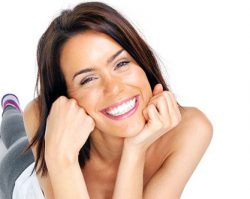 When you think about the dentist or our Plano dental office, you probably imagine your latest dental cleaning. Or maybe you think about how you need to floss. You might not be thinking about the health of your gums. I can ensure you that I'm thinking about the health of your gums.
The health of your gums is important. Gum disease is the number cause of tooth loss, and studies have found that gum disease is related to serious problems like diabetes and heart disease. My office regularly treats patients with gum disease with scaling and root planing.
It's important to knock out problems with gum disease as soon as the problem arise because the issue can take over your mouth. Gum disease is more common in men, but expectant mothers and women experience menopause are at a higher risk of gum disease. Unfortunately, no one is immune from gum disease. Today I have a special quiz that will get you thinking about gum disease.
The best way to fight against gum disease is to maintain your regular dental cleanings and exams. Our staff is trained to spot the easiest signs of gum disease. Call us today at 972-380-8105 or access our form online to book a visit with us.