Skip to Content
See What Quality Cosmetic Dentistry Looks Like! [Photo]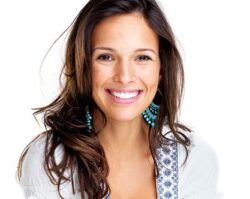 Cosmetic dentistry is only as good as the professional who performs your treatment.
So if you're interested in transforming your smile and boosting your confidence, at least you know you're in the hands of highly-trained specialists at 1st In Smiles.
Today's before and after photo is just one example of what quality cosmetic dentistry can do in the hands of Dr. Barfield and our team in Plano, TX!
See which of our cosmetic treatments will make the difference for your smile! Call 1st In Smiles in Plano, TX today at 972-380-8105 or contact us online to request a consultation.