Skip to Content
See if Sleep Apnea Is Affecting You! [Quiz]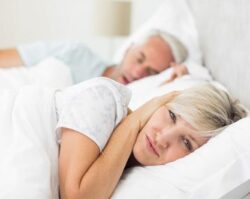 Have you ever wondered if your loud snoring is more than just an annoying nighttime quirk?
Then today's blog is for you!
Dr. Barfield and our team at 1st In Smiles can get to the bottom of your snoring and other symptoms. If we discover that you're suffering from sleep apnea, we can help you find a solution that will help you find rest and relief.
Take a moment to answer the questions on today's quiz to see if your symptoms may be related to sleep apnea!
Call our Plano, TX dental office today at 972-380-8105 to schedule an appointment, or use our convenient online form.