Skip to Content
Sedation Dentistry Is Not Just for the Fearful | Plano, TX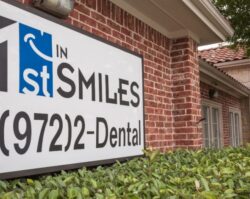 In our Plano, TX dentist's office, we actually offer three different levels of sedation dentistry that are adjusted according to your planned procedure, the length and number of treatments, and your level of anxiety.
Keep reading to hear about the types of sedation we can set you up with, and the surprising benefits this can bring to patients. Then be sure to follow up and schedule your next appointment with Dr. Barfield.
The Benefits of Sedation Dentistry
Time Passes Faster
Sedation can make the time required to work on your teeth and gums pass a lot faster. Even better, sedation can make it so you have very little memory of your procedure.
Fewer Visits
There's a limit to how much a patient can handle before it's been simply too much dental care for one trip. However, with the help of sedation dentistry, you can get all the care you need, even multiple procedures, all at once. This will save you time and money in the end.
Less Gagging
If you don't like the idea of weird dental tools and strange (albeit competent) hands going into your mouth this can cause a subconscious gagging reaction that slows down or interrupts our plans for treatment. The nice thing about sedation is that your reflex will be relaxed along with the rest of your body, and we will be able to do what we do best: look after the health and appearance of your smile.
More Stillness
Are you fidgety by nature? Even mild levels of sedation can help patients sit still long enough to get the care they deserve. Sometimes folks with disabilities can really benefit from this kind of assistance.
Decreased Sensitivity
If you have teeth or gums that are so sensitive you can't handle even the simplest of dental treatments, sedation dentistry can help with that too.
The Levels We Offer
The most basic level of sedation dentistry we offer is nitrous oxide (laughing gas). It can definitely help you feel more at ease while you are here. The gas will be administered to you through a non-invasive mask that rests gently over your nostrils. You will breathe normally throughout your procedure, and our team can regulate the amount of sedation you receive.
The next level is oral sedation which involves a prescription sedative that you take, usually about an hour before your appointment is scheduled to occur. You will need a ride home, because it takes you much deeper than laughing gas!
Finally, we have IV sedation, which is a very direct and powerful method, and its effects will be felt immediately. For this method, a sedative is administered right into your bloodstream by way of an intravenous injection.
Sedation Dentistry Can Help!
We hope this post has been helpful. If you suffer from dental anxiety or believe that sedation dentistry can help you relax better, just let us know when you make your next appointment by calling 972-380-8105. You can also contact us online at any time!