Skip to Content
Plano Dentist Has 3 Easy Preventive Dentistry Tips to Follow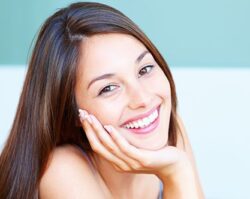 Election Day has come and gone, and while we continue to read about major contests like the presidential race, there was an interesting issue on the ballot here in Texas. Voters in Greenville, Texas voted to keep fluoride in their water supply.
There has been some debate over the use of fluoride in the water supply. The truth is that fluoride is a natural mineral that reduces the risk of tooth decay. According to the American Dental Association, fluoride has been proven to reduce the risk of cavities in children and adults by about 25 percent. The Centers for Disease Control and Prevention reports that about 75 percent of U.S. population has access to fluoridated water. In Texas, about 80 percent of our population has access to fluoride in their water. In some states, more than 90 percent of the population have access to fluoridated water.
Having access to fluoride is just one of the ways you can prevent serious dental problems. At 1st in Smiles, we offer fluoride varnish to help patients fight off cavities. But that's just one way to keep your smile healthy. Today I want to show you 3 ways you can maintain great oral health. These treatments are both quick and affordable.
Dental sealants — dental sealants actually seal out the dangerous bacteria and plaque that cause tooth decay. The dental sealants are clear and thin and placed on the biting surface of the teeth — particularly on the molars. We often use dental sealants for children or teeth that do not have fillings. The sealants do not last forever, but they work as great temporary barrier between your teeth and harmful acids. The best part about the dental sealants is that they are affordable and do not require any preparation of the tooth. You'll be in and out of the dental chair in no time.
Nutritional counseling — We don't always think about what we eat and how it affects our body. Our teeth are extremely important to the overall health of our bodies. We need our teeth in order to maintain a good diet. Of course, the things we eat also affect our teeth. Consuming sweets, sodas, sticky foods, or even foods high in carbohydrates can increase our risk of dental decay.
Don't skip dental cleaning visits — This one probably isn't much of a surprise. Maintaining your dental visits is one of the top ways to reduce your risk of tooth decay. Also, if you have problems, we can fix them early instead of letting the issue balloon into something much more complicated. During a cleaning, we remove any plaque or tartar (hardened plaque) that is present on the teeth. After that, we will polish the teeth. The polish makes the surface of the tooth smooth, which inhibits plaque — a sticky substance — from attaching to the tooth.
My staff works with patients of all ages and dental complications. Our first goal to have you avoid any major dental work. But in addition to providing great preventive care, we can also restore damaged teeth or missing teeth.
Our office uses the most modern dental treatment and technology to make sure you are achieving great results. If you're ready for great, comprehensive care, call our office today at 972-380-8105 or request an appointment using our online form.