Skip to Content
Pain That Can't Wait? Call 1st in Smiles [Infographic]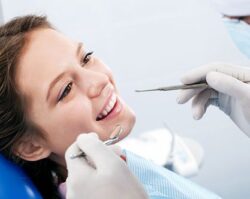 Dental emergencies can strike at the most inconvenient of times: at family get-togethers, on the field, or the day of an important meeting. If you've got tooth damage or pain that can't wait, call 1st In Smiles. We provide high-quality care during dental emergencies!
Take a look at this infographic to learn more about five common dental emergencies. And if you're experiencing any of them, give our Plano, TX office a call at 972-380-8105 We offer dental sedation options to help you relax while we repair the damage!
However, it's important to note that if you're experiencing bleeding and can't seem to get it under control, seek immediate medical attention. Then, call us. We'll alleviate pain and restore the health of your smile!