Skip to Content
Get Whiter Teeth in Plano, TX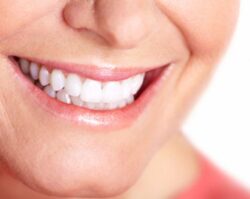 If you've been disappointed by your results from over the counter teeth whitening programs, you're not alone. Whitening strips and toothpastes just don't have the power to transform your smile that professional whitening has.
Over the counter products vary considerably in their safety. Some products can actually be harmful to your teeth. That's especially true if you use them again and again trying to get the shade of white you want. Your teeth and gums can become very sensitive after using some commercial whitening treatments. Actual tooth damage sometimes results.
Get Professional-Quality Whitening Results
1st In Smiles offers two professional whitening options that provide outstanding results: In-Office Opalescence Boost Teeth Whitening, and At-Home Opalescence Teeth Whitening Trays.
In-Office Opalescence Boost Teeth Whitening
This is the best way to get your whitest smile in the minimum amount of time. Under the supervision of an experienced cosmetic dentist, we'll combine Opalescence whitening products with ultraviolet light. You get your maximum white in about an hour. Walk into our Plano, TX office with a smile you're unhappy with, and walk out delighted! You also receive take-home trays ad whitening product to help you maintain your gorgeous smile in the privacy of your home.
Our in-office whitening products are powerful, yet gentle. They won't irritate your teeth and gums like over the counter products. Any irritation will be minor.
At-Home Opalescence Teeth Whitening Trays
Our Opalescence at-home teeth whitening option is both very affordable and convenient. We offer two different strengths of whitening agent and customized trays that give you consistent, beautiful results. Both product strengths are very safe and effective.
At your visit, we'll take a mold of your teeth and use it to create your custom bleaching trays. Matching the shape of your teeth provides maximum contact for the whitening agent. The next day or the day after, your complete at-home whitening program will be ready: your trays, the bleaching gel, and instructions for use.
For best results, wear the trays for a few hours each day. After just a few days in a row, your smile will be dramatically whiter! And you can maintain your beautiful smile with periodic at-home touch-up sessions.
Free Whitening for Life
Everyone at 1st In Smiles appreciates each and every one of our patients. To thank you for trusting us as your dental provider, we offer a special free whitening program. Learn more about our thank-you gift by visiting on our Specials and Promotions page.
Get the blinding Hollywood smile you've always wanted with your Plano, TX cosmetic dentist! To set up a teeth whitening consultation, call us at 972-380-8105. You can also use our convenient online form to ask for more information or to arrange an appointment.
All of us at 1st In Smiles look forward to showing you just how brilliant your smile can be.