Skip to Content
Get the Smile of Your Dreams With Cosmetic Dentistry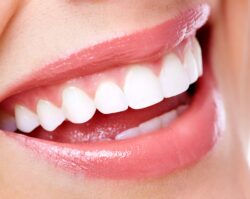 There are very, very few naturally great smiles. Almost everyone has one or more slight, moderate, or severe imperfections in their smile. Those imperfections make many people reluctant to smile or to laugh out loud. It doesn't have to be that way, though. If you've always wanted a great smile, now you can have the smile of your dreams with cosmetic dentistry from Dr. Rick Barfield at 1st In Smiles in Plano, TX.
It's Not a Vanity Thing
Cosmetic dentistry gets a bad rap that it hasn't earned. There's no reason why your smile shouldn't reflect the beauty that you have inside. A great smile boosts your self-esteem and self-confidence. Both of those qualities are assets as you make your way through life.
Beyond the inner benefits, research shows that people who smile and laugh freely are seen as more attractive and more trustworthy. Having a great smile is an asset in your personal life as well in your professional success. That's why both women and men are turning to cosmetic dentistry to help them get what they want out of life.
A Range of Cosmetic Dentistry Options
Dr. Barfield can help you select the cosmetic dentistry treatment that will accomplish your smile goals while remaining mindful of your budget.
Teeth whitening is probably the most popular cosmetic dentistry procedure. Professional teeth whitening in our office using the Opalescence Boost whitening system produces outstanding results while also safeguarding your teeth and gums. Whitening trays are available for you to use at home to maintain your teeth at the shade of whiteness you want.
Dental veneers are the go-to solution for a wide variety of smile flaws. These very thin shells are fixed to the fronts of your visible teeth and cover deep stains, chips, cracks, and even small gaps! Dr. Barfield proudly offers Lumineers® which can usually be placed in just one session. You can a completely new smile!
Invisalign® Orthodontic Treatment
Have you always wanted straight teeth but hated the thought of metal braces? Now, you can straighten your teeth invisibly and comfortably with Invisalign clear dental aligners. The completely customized aligners are very hard to detect while you're wearing them, and they fit so snugly that they absolutely will not pop off your teeth unexpectedly. And you remove them to eat and to care for your teeth which makes them oh-so-convenient!
Rebalance Your Smile
A great smile requires the proper balance of gums and teeth. A "gummy" smile can be turned into a great smile with gum reshaping that evens out your gum line and exposes just the right amount of teeth. And if some of those teeth are slightly irregular, pitted, or chipped, Dr. Barfield can recontour the teeth to present a more pleasing appearance.
You Don't Have to Live With a Smile You Don't Love
Your great smile is waiting for you at 1st In Smiles in Plano, TX. Call our office today at 972-380-8105 to schedule an appointment. You can also use our convenient online form to request an appointment.