Skip to Content
Better Understand Oral Health (Video)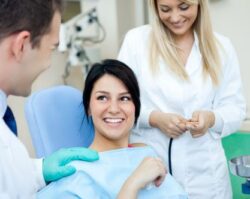 While visiting the dentist regularly for cleanings and exams helps keep your teeth healthy, it's important to supplement these routine visits with good oral hygiene at home. The better you understand oral health, the more likely you are to take good care of your teeth at home.
Watch this video with Tom, one of our patients, who explains how being educated about his teeth during his appointments has helped him improve his smile. Like Tom, you can enjoy what he describes as "an easy, stress-free experience" during your dental exams.
Let us help you understand oral health! Call 1st in Smiles at 972-380-8105 for an appointment.