Skip to Content
Bad Dental Habits to Break This Summer! [Blog]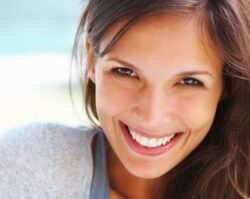 Spending time by the pool or on the beach is one of the best parts about summer!
However, all that heat will inevitably compel you to reach for means of refreshment, and not all strategies for staying cool are good for your smile.
Today, our team at 1st In Smiles wants to raise your awareness about some bad dental habits you should try to break this summer!
Bad Dental Habits to Break This Summer
Habits are tough to break, there's no question about it!
But being more aware of why certain habits are bad for your teeth and dental health might make it easier to let them go this summer!
Here are three of them:
*Sipping Fruity, Tropical Drinks*
Don't panic!
We're not going to suggest that you pass on every opportunity to enjoy a delicious, refreshing poolside drink. What's summer without a fruity, tropical beverage topped with a darling little umbrella?
We just want you to consider limiting this type of drink for the sake of your smile.
First, there's the sugar in these beverages that put you at risk for tooth decay, especially if you sip them for extended periods of time. The amount of exposure your teeth have to sugar is just as important as the amount of sugar in the drink itself.
Second, fruity drinks will likely contain high levels of acidity, which leads to erosion of your tooth enamel. The more acids in your mouth, the more openings harmful bacteria will have to get inside your teeth and create potential dental disasters!
*Ignoring Dry Mouth*
Your body needs to stay well-hydrated, but did you know your mouth does, too?
During the hot summer months, it's especially critical to get plenty of water everyday to avoid dry mouth caused by dehydration.
Your teeth and gums need the coating of protection that saliva provides. All of the bacteria-fighting compounds in your saliva is your body's way of protecting your oral health from harmful infection.
So you can imagine what kind of risk your mouth is under without enough saliva!
Dry mouth threatens your teeth and gums, so ignoring it is bad news for your smile.
*Crunching on Ice Cubes*
Oh, how tempting it is to crunch on ice cubes while braving the hot Texas sun!
But unfortunately, this is a habit that put your teeth in harm's way. We know you're careful, but hard ice cubes, even small, crushed pieces, can damage your tooth enamel in ways you can't even see. Tiny nicks and cracks won't stay small, especially if you keep this habit going.
Any damaged tooth enamel becomes an open passageway for microscopic bacteria that can get inside the tooth and infect the dental pulp and root canal.
Even if you tell yourself that won't happen to you, then consider what chipped or cracked teeth do to your smile.
It's better for your appearance and your health to quit this kind of crunching!
Schedule an Appointment
We can't end today's blog without reminding you to visit 1st In Smiles for a dental cleaning and exam this summer.
One of our hygienists will give your teeth and gums a deep cleaning, and Dr. Barfield will thoroughly exam your mouth to make sure everything is working in your smile's favor!
To schedule your next appointment, call us today at 972-380-8105 or contact us online.