Skip to Content
Are You at Risk of Having Sleep Apnea? [Quiz]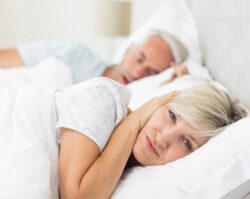 How often does this happen to you? You wake up feeling almost as tired as when you went to bed. You feel irritable and your spouse does, too. You know because he or she mumbles something about your snoring keeping him or her awake (again). If that sound familiar, you may have sleep apnea.
This is a sleep disorder, and it can affect while you are awake as well. People with untreated sleep apnea are more likely to be in car accidents, to have high blood pressure, and to have heart attacks and strokes.
We don't want for any patients at our Plano, TX, dentist office. That's why we offer sleep apnea treatments at 1st In Smiles.
Answer a few questions below to find out if you may be showing signs of sleep apnea. (You may want to ask your partner to help with some answers.)
If so, call 972-380-8105 or contact us online to make an appointment. This is the first step in getting treatment.