Skip to Content
An Oral Cancer Awareness PSA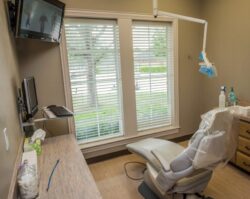 It's no secret that Dr. Barfield is big on preventive dentistry. As such, at our Plano, TX dentist's office we have invested in the kind of training and technology that is necessary for keeping your mouth clean and your smile looking its best all through life.
What's more, we have the tools on-hand that can help us detect any worrisome issues that may have developed since your last checkup. Since this is oral cancer awareness month we thought we'd share a message from well-known actor and producer, Michael Douglas, who tells us in this PSA video clip that catching these kind of concerns early on might just save your life.
Please don't put off the high-quality dental care you deserve! Schedule your next appointment at 1st In Smiles today!