Skip to Content
4 Tooth Brushing Hacks (Infographic)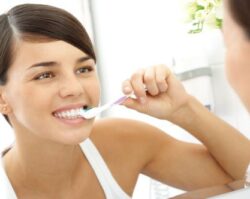 Most of us have been brushing our teeth every day since we were very young children. So we've figured out how to do it by now, right? Truth is, most of us could stand to improve our brushing technique.
To get healthier results, check out our infographic for four tooth brushing hacks from Dr. Rick Barfield. We're also happy to share oral hygiene tips when you visit us for your professional dental cleanings. Here's a tip about those: we recommend getting your teeth cleaned every six months.  
If you have any questions or need to make an appointment for your next cleaning, call 1st In Smiles at 972-380-8105.