Skip to Content
3 Cosmetic Services That Will Make 2016 Great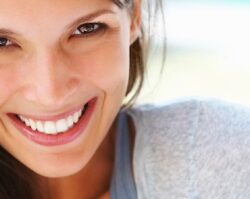 The New Year is here! If you are ready to make 2016 your best year yet, please consider our cosmetic dentistry solutions. Whether you are in need of a touch up or want a complete cosmetic overhaul, 1st in Smiles has you covered.
Our Plano, TX team wants you to look and feel your best this year — take advantage of our whitening treatments, Invisalign clear braces, or dental veneers. Regardless of your needs, we can help you achieve the results you deserve!
Don't wait — 2016 is the year you deserve to invest in yourself. And we'd be happy to help. Contact our office to schedule a consultation today.
Brighten Your Smile With Teeth Whitening
Are you suffering through life with a smile that just isn't as bright as you'd like? We offer both in-office and at-home professional whitening treatments. For our in-office treatment, we use the Opalescence Boost advanced teeth whitening system to brighten your teeth just about an hour. We also offer take-home trays so that you can whiten your smile at your own convenience. These options can be used together or separately to produce the final results you are looking for.
A brighter, whiter smile will make you want to smile at the world. If you are looking to boost your confidence this year, our whitening solutions can help. Greater confidence means more opportunities for success in all areas of your life. Our teeth whitening solutions are just one of ways our cosmetic dentistry can help increase your confidence and make your new year wonderful.
Straighten Your Smile With Invisalign Clear Braces
If you have always wanted a straighter, more balanced smile, now is the time to get it! We are offering Invisalign clear braces to patients who want to look their best and be successful this year. This clear orthodontic option can help you get the beautifully straight smile you've always wanted while avoiding the unsightly appearance of metal braces. If you are looking for a way to enhance your appearance in a way that will help you make a better first impression, Invisalign is the way to go.
This orthodontic option is convenient, comfortable, clear, and quick! Invisalign can help you achieve the smile of your dream in just about 12 months — that's half the time it takes for traditional braces to work. You can make 2016 a memorable year by choosing Invisalign to enhance your smile. Contact our office today to schedule a consultation.
Perfect Your Smile With Dental Veneers
While Invisalign and our professional teeth whitening services can help enhance your smile, we offer another cosmetic option that will PERFECT your smile. Veneers are the quickest, most efficient way to totally transform your smile into something you can actually be proud of. If you are currently living with a chipped, stained, fractured, discolored, misshapen, or misaligned smile, veneers can fix it all. In just a couple visits to our office, we can take your smile from sad to fabulous with dental veneers.
Take it from us — with all of these great cosmetic options available, there is no need to suffer through life with your sad smile for another year. Make 2016 your best year yet — improve your smile with teeth whitening, Invisalign, or veneers. Which option you choose, you will be enhancing your appearance and increasing your chances of success in all areas of your life. Your peers will definitely notice.
We meet patients every day who are just like you. We want to help. Our favorite part about our jobs is getting to see patients leave our office with a happier, more beautiful smile than when they came in. We love getting to see their lives change because of the results we helped them achieve. If you are ready to get great results with our cosmetic dentistry, we would love to meet you.
Schedule an Appointment Today
To schedule an appointment at our Plano, TX dental office, please call us at 972-380-8105. We would be happy to help you find a date and time that will work well with your personal schedule. We want you to help you make some wonderful changes in your life — and that can happen by starting with your smile! We can't wait to hear from you!